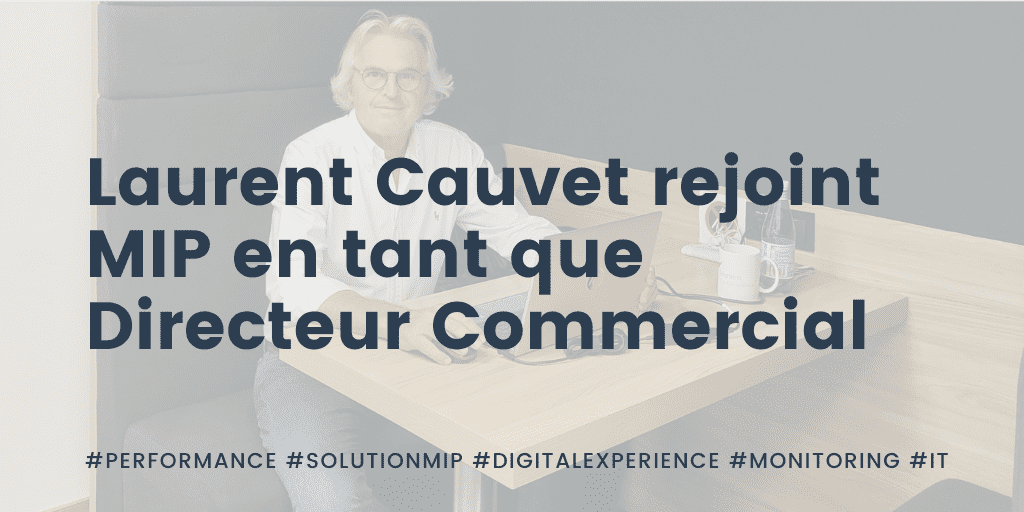 Laurent Cauvet joins Maltem Insight Performance as Sales Director
Can you tell us about your background?
For several years I have been evolving in business development with an entrepreneurial career of 6 years. The first part of my professional experience was mainly in advertising and media (advertising agencies), and I decided about twenty years ago to take a turn in digital. I joined the IT sector 6 years ago, which allowed me to understand the problems of IT. At that time I joined one of the IT monitoring, that I have accompanied for 6 years in the commercial development until today.
Why join Maltem Insight Performance?
I discovered on Linkedin the information about the results of Happyindex@AtWork of Maltem Group. For the second year in a row, Maltem has been ranked by its employees as number one in the Happyindex@AtWork label for companies with 500 to 1000 employees!
This ranking is based on the HappyIndex®/AtWork method which values companies where employees are happy to work. The scores come exclusively from employees, who rate their company on six dimensions. More details here.
This distinction is a real recognition for Maltem, which invests significant resources every year to enable its employees to develop in a structure that places well-being, respect and benevolence at the heart of its growth strategy.
I decided to contact one of the two founders of the Maltem Group, Pascal Mennesson, because I share the same values as Maltem. I had not yet learned about the MIP subsidiary within the Maltem Group. But the first exchanges with Pascal Mennesson and François Berjamin took place gradually and naturally about MIP and its development potential.
When I discovered the MIP solution gradually, I was interested in the technology of IT supervision and the business development potential that MIP represents in a highly competitive market.
Even if the technology in a software company is paramount, the human capital remains fundamental in the success of the development.
These are different elements like the exchanges with Pascal and François, my previous experience on the IT monitoring , my career in business development, which strongly contributed to my desire to join this new challenge within the Maltem Group teams.
What will be your priorities at MIP?
My priority is commercial development, with a strong focus on prospecting and developing the loyalty of existing customers, commercial organization, and the establishment, if necessary, of a commercial team to support commercial development.
The objective will be to rapidly increase the number of new prospects, increase the number of customers, and participate in events bringing together IT decision makers, in order to continue the growth of Maltem Insight Performance.
I am very motivated and very happy to join the MIP and Maltem Group teams.