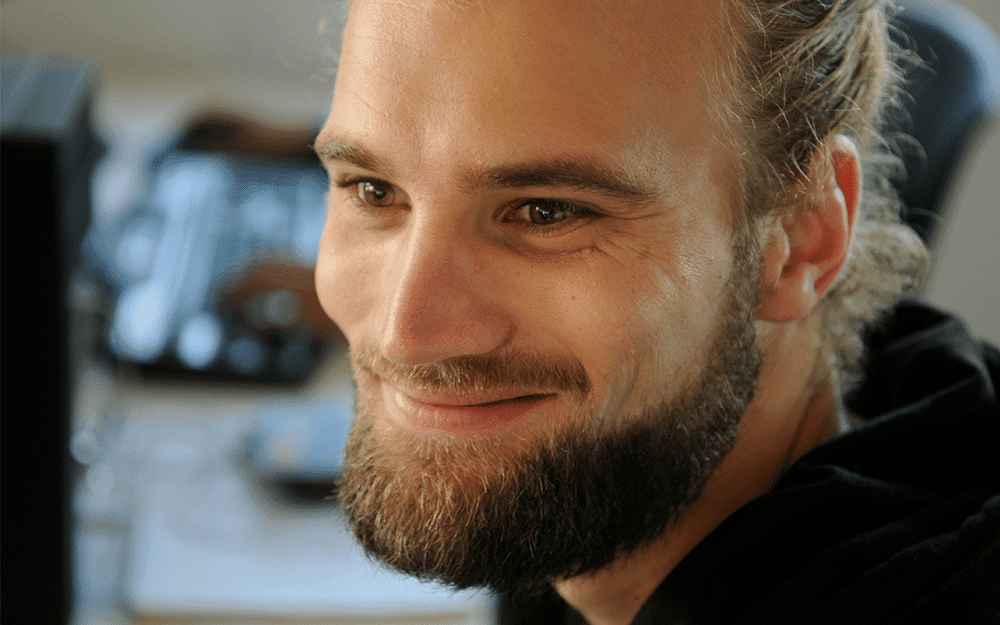 42. Our trainee Guillaume Torresani tells us about himself…
An interview with Guillaume, trainee developer at Maltem Insight Performance ("MIP") on a 6-month placement. Guillaume has come to us from 42, an innovative and atypical French school which is private, free of charge and open to everyone, with peer-to-peer learning focusing on collaborative projects and working.
At "MIP", Guillaume's task is to enhance performance testing equipment for key accounts' information systems. He has also begun a project involving measurement engine functional testing on virtual equipment.
Where are you from Guillaume?
I'm from Aubagne near Marseille. I have both a technical and sales background – I've sold
telecom services and anisette liqueur! On a more serious note, I've always been motivated by the idea of creating tools which make life easier, especially when there's a chance of it becoming lucrative! That's why I'm studying development.
If you were an app, what would you be?
Waze. We use it all the time, everywhere, to the extent that we can't do without it. And the info collected is priceless!
If you were a comic character, who would you be?
A superhero. Someone amazing that we don't see in real life. A magician who automates mundane things to make life easier for people. Like all good developers, I'm lazy, I want the computer to do everything for us.
Which mentor would you like to have a drink with?
Mr. Google. He's given me the most answers in life.
Pro Google?
No, I admire the man but there is a monopoly issue to consider with the dawning of a 6th Google Republic… but in the meantime, I'm happy to use its services.
If you were a gadget, what would you be?
A Swiss army knife of course. A survival tool you can use for everything.
Which of your qualities are you least proud of?
I tend to get carried away. That can annoy some people but it gets things moving forward.
Why did you choose the 42 school?
It's the answer to life, the universe and everything for anyone who's read "The Hitchhiker's Guide to the Galaxy". Being a developer is my way of adding a building block to the wall. 42 is a school which teaches us to learn independently. When faced with a problem, we concentrate on how to solve it. Once we've understood how a language works, we can to reproduce it with other languages. So we enter the business world "ready for action". What's different about 42 is that there's no admission criteria. A high school diploma is all that's required so we find ourselves with people from a wide variety of backgrounds. It doesn't matter where we come from, if we're motivated and work hard, we can succeed.
What are your impressions of "MIP"?
A friend co-opted me into Maltem Insight Performance and I saw the opportunity to find out more about IT performance monitoring. I have interesting conversations with the team and a certain amount of freedom which is key to creativity… and we have a great game of darts!
What can we wish for you for the future?
Love, peace and enough money to get by!