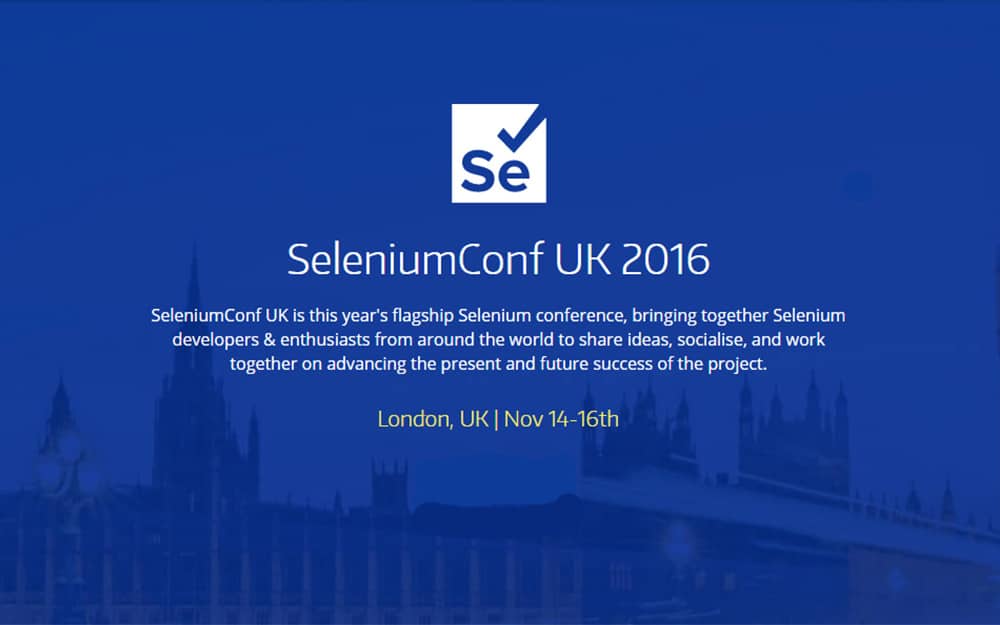 SeleniumConf UK 2016
SeleniumConf brings together the creators, project participants and functional application testing enthusiasts of the open source "Selenium WebDriver". For 3 days, creators will talk about the past, present and future, passing on their knowledge. We (the passionate users) will be able to share our experiences and showcase the integrations we have developed for WebDriver.
Selenium WebDriver is THE main technology we use to create our scripts for measuring our customers' critical application performance. Our 'Robots' – or 'Agents'- drive the browsers (IE, Chrome, FireFox, etc.) on a physical computer and/or virtual machine, simulating a user browsing an application.
The only limits to WebDriver's power are the ones we impose on ourselves so, aware of this strong potential, we have developed additional modules on our Robots enabling us to make it even more robust and powerful:
– graphical recognition,
– addition of a proxy to generate HAR files (overview of load times for each element on a web page),
– management of elements linked to the Windows environment (pop-ups, proxy, browsing on PC, file download).
WebDriver currently enables us to create 80 to 90% of our scripts and is constantly developing.
Our participation in SeleniumConf UK 2016 will fuel our research and enable us to further refine application performance test results for our key accounts.
SeleniumConf 2016, London, Nov 14-16th