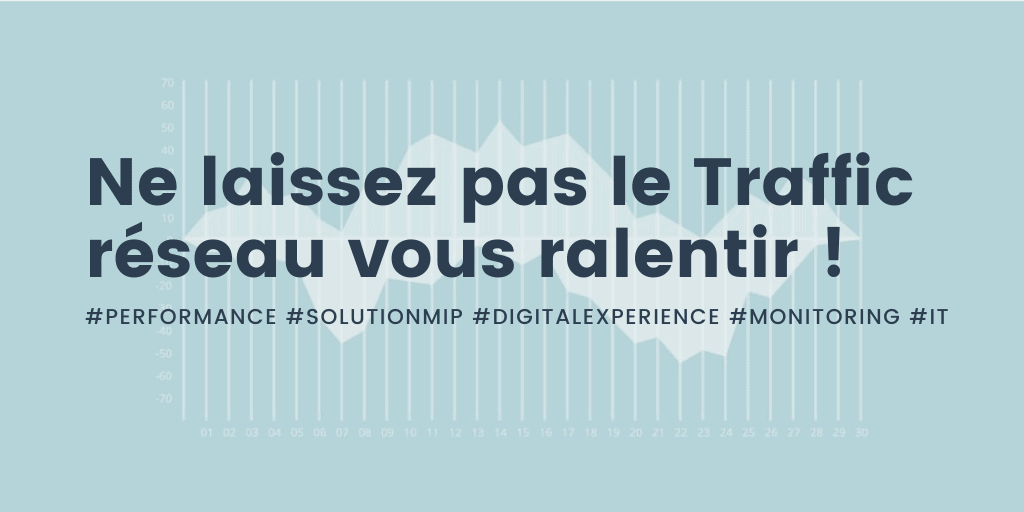 Don't let network traffic slow you down!
It is important to closely monitor its performance, speed, and capacity of network resources. It is a tool for Network Performance Monitoring (NPM) which allows you to have a clear visibility on your performance.
But it is possible to go further by using thenetwork traffic analysis (NTA). It uses export technologies such as NetFlow or IPFix. This network monitoring technology, developed by Cisco Systems, collects information on flows (incoming and outgoing). It allows to supervise the resources used by the network. This flow analysis allows us to collect information related to the traffic on the routers. The Netflow allows, for example, to identify which IP address is the most talkative (local or remote), i.e. the one that monopolizes the Information System the most. It can also evaluate which address pairs (Top Pairs) or which applications (Remote/Local Services) are the most active and therefore the most congested for the network. This technology allows to :
Identify the users, applications and protocols that use the most bandwidth.

Highlight the IP addresses of inveterate chatterboxes.

Identify excessive bandwidth consumption or unexpected traffic from certain applications on the network.

Analyze raw data and feed it to the cyber security teams.
Use the MIP solution allows to ensure all thesecontrols and optimize the performance of your networks.
Increase your productivity
Be proactiveBe informed of problems before users are and speed up the resolution of network incidents with early alerts. Integrating alerts into your processes is key to ensuring optimal recovery time. Improve and optimize the performance of your network.
Gain visibility: Easily switch from a performance issue to a bandwidth usage spike and identify associated flows or devices.
Ensure migrations: as your network infrastructure migrates from MPLS to SDWAN, make sure the performance is up to par. The ROI of your project also depends on the user-perceived performance.
Control critical network nodes: Your backbone or network interconnect between DC and cloud is critical to your hybrid architecture, so make sure it is available 24/7.