Digital Experience Monitoring
Deploy a relevant measurement strategy fitting your actual usages.
Utilization
UNDERSTAND YOUR INFORMATION SYSTEM
A platform developed to understand the performance of an information system from the point of the user.

Analyse applications performance
Saas, on premis or internally developed, thick client or Citrix; MIP solutions measures the performance for any kind of application. Delays can be analyzed step by step, element by element, throught loading schemas, from  remote sites and/or even datacenters. Planning a cloud migration? MIP ensures goals are reached.

Spell out and be specific with facts
Using screenshots and video replays, you will enhance your diagnostic and receive efficient resolutions. Whatever the problem is (application or network) our unified view will facilitate communication between your IT teams.

Challenge your providers
Simplify discussions with providers by setting measurements based on objectives declined within contracts using metrics easily understood by all involved.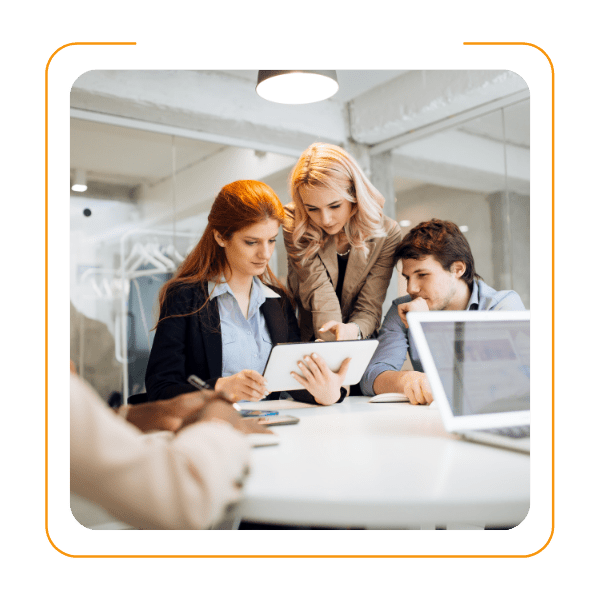 Real environment
REAL METRICS
Scripted scenarios executed in your environment as end users, using your same GPOs, proxy, operating systems and network mobility environment (VPN SSL, 2FA).
BE PROACTIVE
Be informed of problems before users or customers and speed up incident resolution thanks to error screenshots and videos. No more asking how to reproduce and when the error occurred, use the evidence. Improve and optimize the performance of the user experience.
Gain visibility
Standardize the monitoring of your services whether the applications are web, cloud, SaaS or delivered in VDI (Citrix or TSE).

Ensure migration
Your application migrates from version or architecture, make sure that the user experience is there. The ROI of your project also depends on the performance perceived by users.
Control critical applications
Your production application is critical but not used continuously or in high demand, make sure it is available 24/7.
Dashboards
Dashboards fit your needs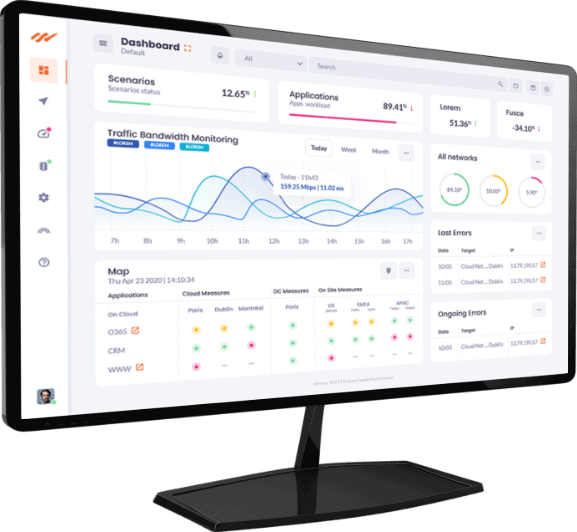 Monitoring
DashView: live, time slider
SmartAlerts: mail, text, API
Incident Management: SLA, auto closing
Widgets adaptable and responsive
Reporting
Investigation tools: graphs, states, details, logs, statistics
SmartReports: SLA, capacity planning, morning checks
BI reporting
BI : unified view, trends analysis
DataMart : self-BI
STRONG INTEGRATION
Thanks to REST api, apps already in place can use data through api. Use your results as you need and as you want.

Flexibility
We custom make our services to integrate smoothly into your current and future organization and processes.

Security
The portal, hosted in France, is GPDR compliant. On premise hosting, on demand.

Discretion
Non-intrusive IT measurement solution personalized for your IT operation.