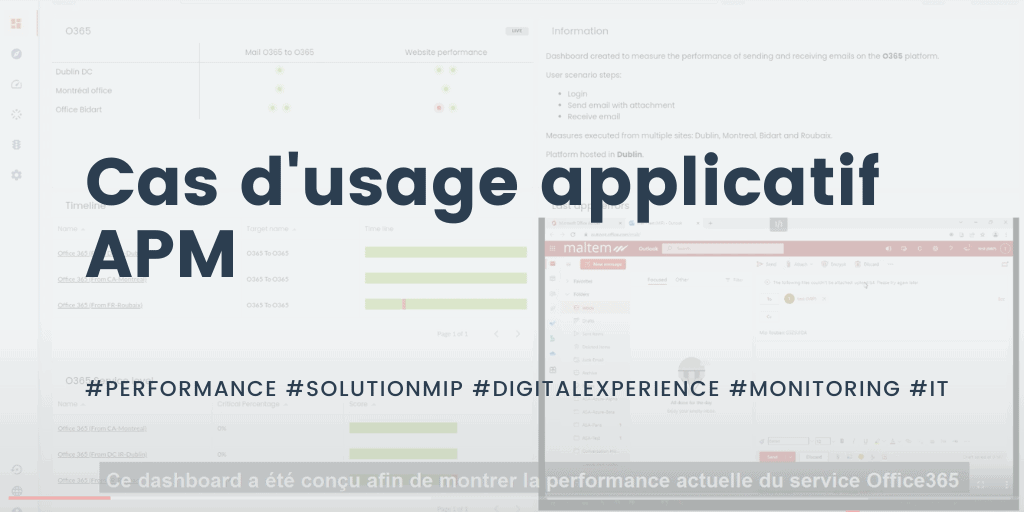 Discover our demo APM
A new video to present the art of apprehending the performance of an application. Behind it performance (which some will reduce to experience monitoring or application monitoring), there are many things hidden: global availability, functional availability, remote availability, concerns about general slowness (network or not), slowdowns, interruptions or recurring slowdowns (over the same periods or days), or the indicators (KPIs) of the SLA.
Let's see how Maltem Insight Performance, through its application performance monitoring software, allows you to view these different elements.