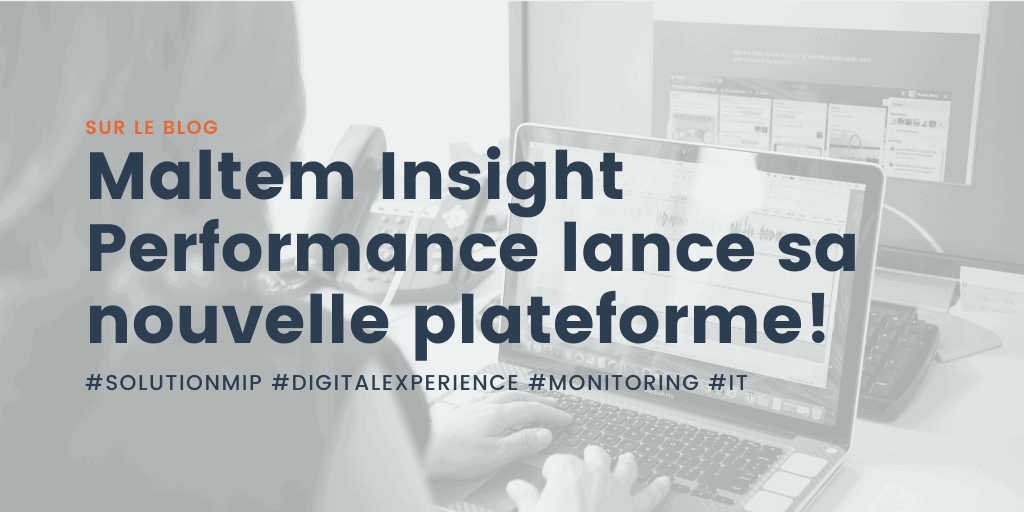 MIP launches a new version of its platform
MIP launches a new version of its platform, its founder Julien Castel presents the evolutions of the solution
The MIP monitoring software provides the service levels delivered to users, i.e. network link performance and usage, application and infrastructure performance.
This unique IT monitoring platform provides an accurate and global view of the information system (IS). Simple and precise, it provides a clear interpretation of the data collected through decision-making and operational dashboards.
It is now entering a new stage of development, which we have been working on for almost two years. This is a technological leap that we had in mind when we created the solution, to customize projects and give more control to our users.
With this new step, Maltem Insight Performance further liberates the data available to users so that they have a unified tool to fully understand the performance of their information systems and applications.
What are the objectives of the platform?
The objective of the new platform is first to improve the design to enhance the user experience, both on the Dashboard and consultation of results, but also the setting of the platform. For example, administrators will be able to deploy new application measures themselves.
The second objective is to set up an API that will allow the data collected to be used and integrated into other information systems. They will be able to present the service levels of applications in Sharepoint or Google Data Studio.
The third objective is to improve the integration of the solution with other third-party tools. The customer will have connectors at his disposal that will allow him, for example, to better connect with IT management tools (ITSM) such as Service Now, or SDWan platforms
What benefits will users get from it?
Our users will gain time and flexibility in monitoring and reporting their activities. New visualizations give a new perspective on the data collected, and a report that used to require several hours of work can now be done in a few minutes.
The new platform thus makes it possible to better meet the new challenges of hybrid information systems. That is, information systems coming from different sources (cloud, private servers, or SaaS applications).
It will be progressively deployed to our existing customers, and is now available to our new customers.
Some pictures of the new platform