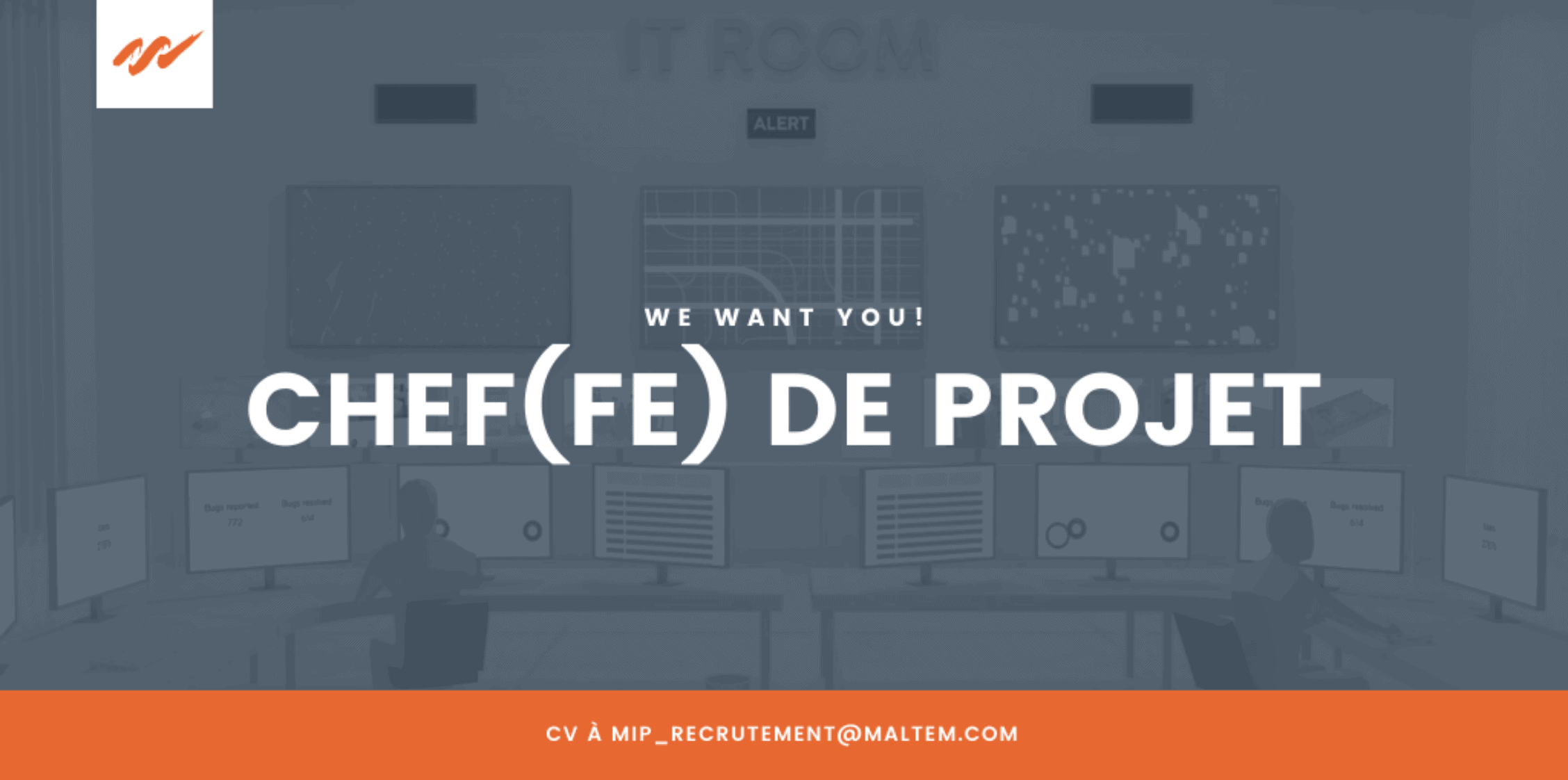 Job offer – Project Manager
Are you interested in joining the MIP Team?
CV at mip_recrutement@maltem.com
We are looking for a Project Manager
Mission
The position is part of the Research team, in charge of the implementation of Maltem Insight Performance solutions for our key accounts
The job
We are looking for a technical project manager to help us maintain high level services and deploy them to our existing and new customers. We operate in the IT metrology environment, a foundation and an appetite for technology are required.
Understanding of our clients' businesses (APM, NPM, DEM)
ensure the production (and in the medium term the design) of the measurement strategy and the associated measurement architecture.
coordinate and document internal and external tasks while respecting cost, quality, deadline and safety constraints.
work in teams
assist with ongoing technology monitoring to improve services and your capabilities.
Skills required
Project management: understanding and management of projects, methods (Agile, Prince, …), mastery of Office suite, oral facilities.
Knowledge of IT architectures: LAN-WAN networks, OS, databases, cloud, sdwan are familiar to you
Oral and written fluency in English including computer terminology
Knowledge of key account environments will be a plus
The Spirit
We are not looking for the five-legged sheep. Willingness to learn, and enthusiasm are necessary in the computer industry, and particularly in the technical world where we evolve.
Our team manages its activity with a very organized agility and everyone contributes (dev-ops, delivery, support, studies).