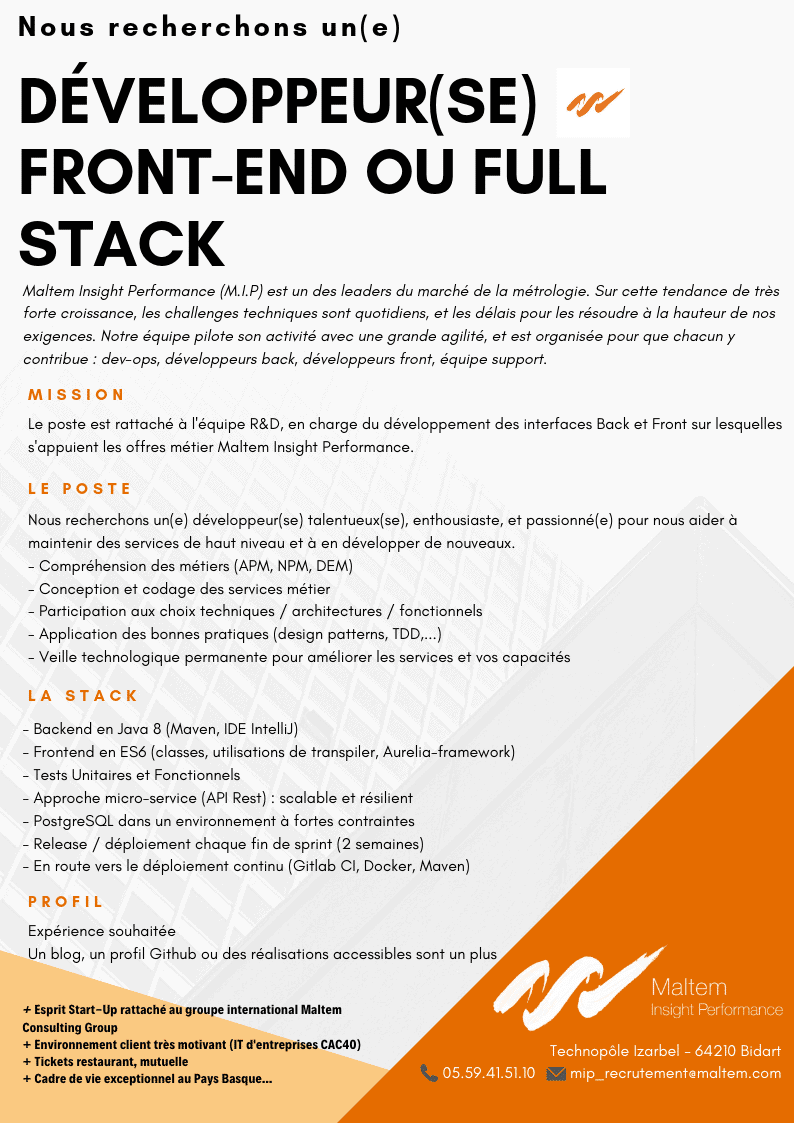 Something new in the MIP Solution – 08/06
Since the beginning of the year, we have been working hard to enhance the MIP Solution, and offer new IT supervision features. These were developed following our client's feedbacks and personalized requests.
Feel free to contact us at Maltem Insight Performance for additional information!
A better view thanks to the evolution of dashboards
Insights Scenarios showing all UX business scenarios with their availability, and the timeline of the reference measurement.
Introducing a ServiceNow Widget that reports P1 incidents on the dashboard home page.
UX developments on the platform
A full-screen mode to maximize the data displayed on monitoring screens:
Better display of investigation tools.
Preview of traffic reports in investigation tools:
Labels integrating URLs for a faster access to documentation.
Active widgets to visualize investigation tools and dashboards associated with metrics.
Can set up default filters for user groups.
"Hot topics"
API : Use with GoogleSheets to speed up exports for reporting and other recurring tasks.
Advanced dashboard settings, personalized support.
---