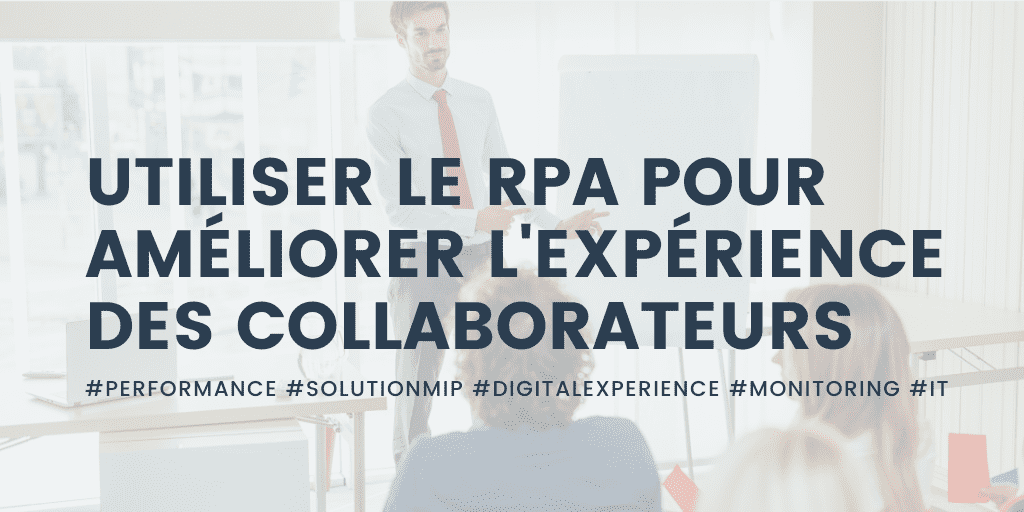 Using RPA to improve the employee experience
The recent study by Gartner " Global Labor Market "shows that the IT job market is subject to employees who are inclined to change their jobs, and that there is also a shortage of developers (see the study Mulesoft by Vanson Bourne)
Beyond the health crisis, to minimize this potential salary crisis, IT companies are innovating both in their hunt for talent and in their decisions to keep their employees in place.
We can mention the traditional improvements in salary and social conditions to keep employees in place, even if certain points put forward 5 years ago have disappeared (table soccer or the presence of the Chief Happiness Officer seem to have disappeared).
HR and other recruiters have been obliged to go further by taking into consideration grievances that until now have not been given much thought: the search for meaning in work, belonging to a small team of experts rather than a large company, the 4-day week, project bonuses like the salesman … but also understanding what can reduce the pressure undergone, facilitate productivity and professional well-being (still lacking consideration/recognition)
In this desire to relieve developers, the use of low-code by other collaborators, the use of managed service on certain parts of their IT (outside their core business) are discussed, and various automations (machine learning, RPA) grow.
Companies are implementing RPA to free themselves from low value-added tasks.
Portal & Alerts. You have access to a personalized online portal for a global view of current scripts.

Script maintenance We manage the development, implementation, maintenance, and monitoring of scripts 24/7.

User-friendly No code needed, just a project! Just look at your online dashboard.

Alert system Benefit from an advanced alert system for exceptions via e-mail or sms.
In addition to these studies, the main issue raised by the people involved is the consideration of each person by their hierarchy. Tools, processes, methods, managed monitoring services, RPA are all areas in which Maltem Insight Performance can help you, but people need people😉