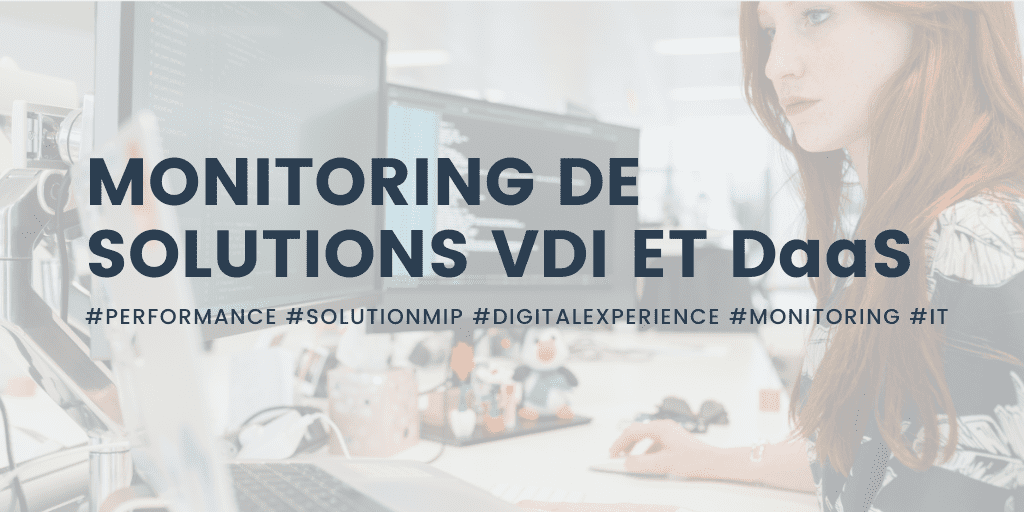 Monitoring of VDI and Daas solutions
What is VDI?
A virtual desktop infrastructure (VDI) is defined as the hosting of desktop environments on a central server. It's also called, Desktop as a Service (DaaS).
In VDI, a hypervisor divides, or segments servers into virtual machines, which in turn host virtual desktops, which users access remotely from their terminals. Users have access to these virtual desktops regardless of location or terminal, and all processing is done on the host server. Users connect to their desktop applications through a software gateway that acts as an intermediary between the user and the server. (source Vmware)
VDI offers a number of benefits, such as user mobility, ease of access, flexibility and greater security. In the past, its high-performance requirements made it expensive and difficult to deploy on legacy systems, posing a barrier to many enterprises. However, the growing adoption of hyper-converged infrastructure (HCI) by enterprises offers a solution to provide scalability and high performance at a lower cost.
Companies can use solutions like Amazon Workspace, Azure Virtual Desktop, Citrix Virtual Desktop, ou Inuvika.
What is VDI for?
While VDI can be used in all sorts of environments, there are a number of cases particularly suited to VDI, including:
Use

remote work

:

Because VDI makes it easy to deploy and update virtual desktops from a centralized location, a growing number of companies are implementing it for remote employees.

The BYOD approach:

VDI is an ideal solution for environments that allow or require employees to use their own devices. Because processing is done on a centralized server, VDI allows the use of a larger number of devices. It also offers better security, since the data lives on the server and is not kept on the final client terminal.

Task-based or team-based:

Non-permanent VDI is particularly well suited to organizations such as call centers, which have a large number of employees using the same software to perform limited tasks.
Why monitor VDI services?
Very often the applications that are deployed via VDI are critical applications for the company; for example ERP, or management applications (planning, production planning, etc). The criticality of these applications requires monitoring to ensure optimal performance and a quality user experience. The objective is to prevent the risk of slowness or disconnection. If the VDI doesn't work, the whole company is affected.
How to realize this monitoring?
We can use active or synthetic measurement techniques to reproduce functional workflows in the virtual office; in this case we simulate a use of the application to verify its proper functioning from various devices (PC, tablets, …) and through different accesses (internet, 4G/5G, VPN).
We apply Digital Experience Monitoring to VDI. We perform tests based on application scenarios carried out in the users' real environment, taking into account GPOs, proxies, the operating system, and even mobility in 3G/4G networks. We can also factualize the user experience. Thanks to screenshots and video replays of incidents, we can optimize the diagnosis and therefore the resolution of incidents.
Maintain Control of the VDI

and DaaS
With the MIP solution, companies can maintain continuous control over the performance of their applications. They benefit from alerts, reports, and dashboards integrated to their platform.
Monitoring
DashView : real time, time slider




SmartAlerts : mail, sms, API




Incident Management: SLA, impact alert, autorestart measurement




Customizable and responsive widgets
Reporting
Investigation tools: graphs, reports, details, logs, statistics




SmartReports: SLA, capacity planning, morning checks, activity reports
Business Intelligence
BI report: consolidated view, dimensional analysis




DataMart: self-BI, customizable visuals
Contact our teams to learn more!