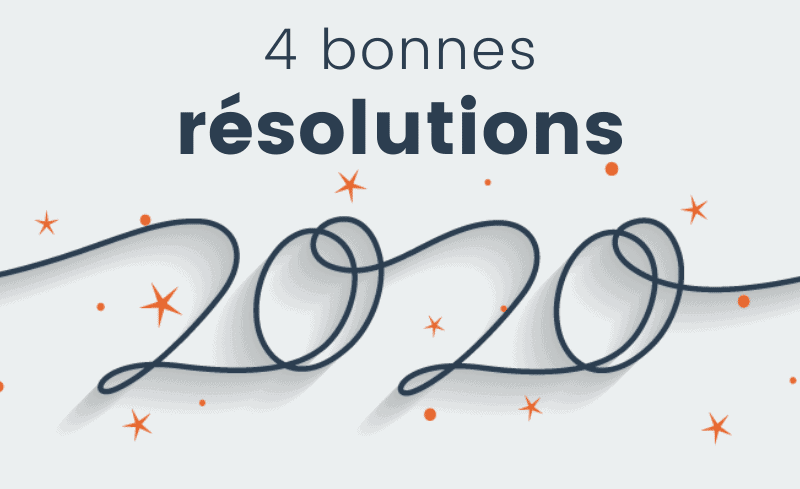 4 Good resolutions to make for your IS
Another year is coming to an end, filled with new IT trends and innovative technologies. Many companies are well into their digital transition, whether their goal is 100% cloud or hybrid. This is why the measurement of the performance of the Information System as a whole is becoming more important, and the topics of user experience as well as the challenge of SLAs are becoming clearer by 2020. To successfully complete these performance measurement projects, here are 4 good resolutions to make for your IS!
1. Opt for relevant data.
From the deployment of network measurements on all points of sale, to the user scenarios carried out on the entire service catalog of the IT department, performance measurement can quickly become a great source of frustration. There are therefore "measurement strategies".
The idea is simple: a sample worked on the architecture and the needs of the IT teams is better than thousands of lines of unusable data. From the very beginning of the performance measurement project, you need to ask yourself the right questions: What is the priority scope? Is it useful to measure user experience on applications used twice a year? Do I have to check the performance on two identical sites located 15 km apart? Is an alert on a too low threshold relevant?
A performance measurement strategy, on the application side as well as on the network side, is worked on upstream in order to make this new vision of the IS relevant and useful to the greatest number. Get into project mode and conduct regular RUN reviews!
2. Network and Application teams, raise the white flag!
Whose fault is that? To the network of course! Or would it be in the application…?!
Operating in silos slows down the diagnosis of incidents. When network and application teams are equipped with two different monitoring tools, it is possible that all indicators are green but the user still experiences slowness. Smooth inter-IT communication is a first step, and if the language and dashboards are common, troubleshooting becomes faster.
Fortunately, there are unified monitoring tools for these two teams, where packet loss measurements sit alongside an O365 business scenario. And if you are already equipped (and satisfied) with an NPM or APM tool, a simple API provides an end-to-end view of overall performance.
3. Adapted dashboards and reports
Depending on the user profile of the portal, the visibility needs differ. While a HelpDesk member will want quick access to advanced technical metrics, Application Managers or CIOs will prefer a clear, high-level view of real-time performance status. It is therefore preferable to have a monitoring tool that allows customization of the home dashboard, with relevant widgets and intuitive status maps for example.
In addition to the dashboard, there is an even higher level view. Based on aggregated data, it is possible to access BI reports showing, among other things, a capacity planning study, the performance of O365 by country, or the impact of Zscaler.
This customization of the data has the advantage of a simplified and fast reading, adapted to all the participants of the Information System.
4. People at the heart of 2020
Here we are. After years of only listening to machine feedback, the trend of measuring user experience is finally taking center stage.
It is not a question here of collecting even more technical data such as millisecond loading, transactions, or other, but rather to perceive the real feeling of the user with the help of business scenarios and videos referring to the proper functioning of applications.
Want to know more? Discover our white paper in free download: