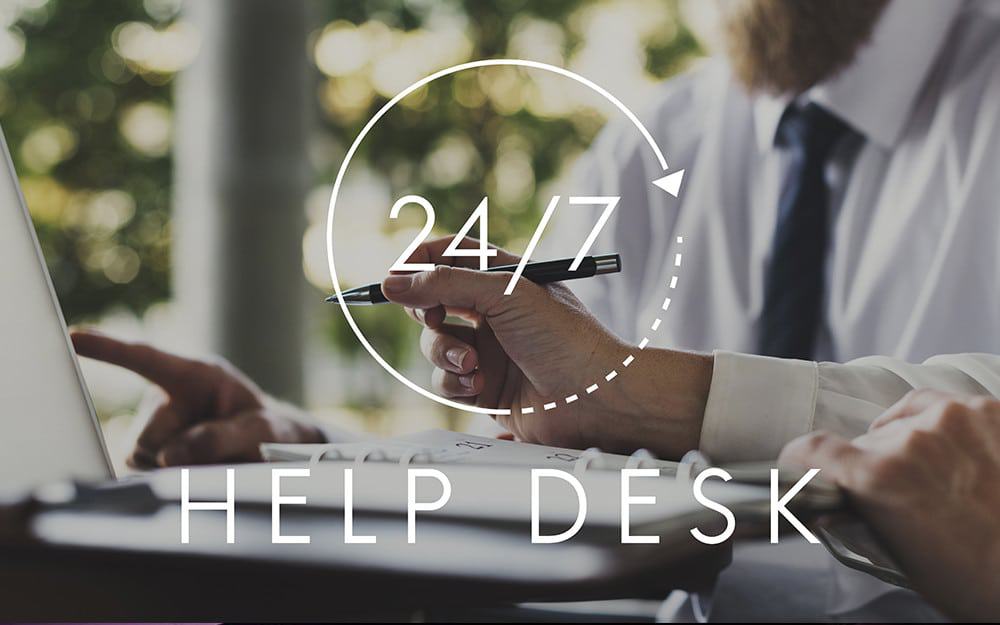 The Service Desk at the heart of performance
The Service Desk at the heart of performance. You want to increase your turnover, conquer new markets, in short you want to stand out? What if one of the keys to success was (also) hidden in the heart of a more strategic pole than it seems: the Service Desk? In our next white paper, we will review this high value-added service.
A good service desk is not only a platform for answering calls from customers in difficulty, it is a valuable source of information about the performance of a company. It is also the service that brings together a large amount of fragmented information to make sense of it.
Until the last few years, there were relatively few stakeholders (network and applications) in the Information System. We could then operate in reactive mode in order to manage malfunctions as soon as possible. Today, the stakeholders involved have multiplied and their various interactions make performance management more complex. The Service Desk therefore requires important tools and sharpened processes.
More and more information to be processed by the Service Desk!
The world has accelerated, exchanges have become globalized, time has become shorter, and sources of information have multiplied (server monitoring tools, application monitoring, server logging tools, wikis for knowledge management, tools for rating and respecting deadlines, number of tickets processed, etc.). The plurality of sources and the multiplication of applications (BYOD mode, connected objects, web applications, mobile applications, internal business applications) require increased expertise.
For a good change management
Beyond this increase in complexity, any company that reorganizes, restructures, merges or transitions may find its resources momentarily disoriented and lose sight of its objectives. The analysis of Information Systems is a poorly known way to conduct a good change management because it maintains the course around the performance of the company.
User experience at the heart of the Service Desk mission
To provide a global, simple and precise vision, it is necessary to have monitoring tools that are both technical and close to the user (the famous user experience). The Service Desk is not only a support tool, but also a feedback channel for IT departments. It allows them to centralize user requests and identify the most important needs in order to meet them. The trends (loaded speeds, more complaints on certain applications) perceived by the Service Desk and reported to the CIO must be backed up with figures. Reporting allows you to invest in the right place and at the right time for ever greater customer satisfaction. Thus, the Service Desk is a real tool for the continuous improvement of customer service.
The Service Desk of the future is yours!
Our society, in full societal and technological mutation, is shaping a market in constant movement, which requires a great agility. However, the Service Desk is located as close as possible to the changes but also as close as possible to the users' needs. It therefore plays a strategic role and it is essential to support it for greater precision and performance. Ideally, to adapt to today's society, the service desk must move from reactive to proactive mode. It can make this switch thanks, in particular, to the managed service.
Its experts accompany the Service Desk day after day in its role with customers, whether internal or external. A managed service based on performance measurement objectively provides the tools for continuous improvement. This vision based on facts allows us to develop a global, strategic vision. Learn how to improve your competitiveness and grow with confidence in our Service Desk white paper.